New Teacher Brings Life to Odyssey Biology Program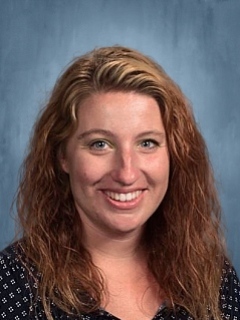 Mrs. Oliva McFee is one of Odyssey ECCO's new teachers, she joined the Odyssey family in the middle of a very unconventional year. In the two semesters she has been a part of the Odyssey family however, she has shown that she is an exceptional teacher that Odyssey is very glad to have. Being a teacher who is able to connect with students in a way where each student feels understood and accepted, is a skill that Mrs. McFee has mastered, "I love my relationships with my students." She says that "overall, that is more important to me. I've always said with science, I don't care if they're doctors as long as they walk out with an appreciation for what we did here. What they experience is more important to me than turning them into doctors." Mrs. McFee leaves an important mark with each student by making sure they feel they are in a comfortable environment and want to learn. "It's important for students to want to come here and learn and have an environment that makes them comfortable. That's why my room is as bright and colorful as it is. I mean I have to be just as comfortable here as it should be for them." Mrs. McFee does no less than this when it comes to teaching. "But at least if I can make their educational experience enjoyable, [it's] more important to me that they value learning and enjoy learning."
Mrs. McFee has been teaching for ten years prior to teaching at Odyssey. Although she is a science teacher her love for all subjects shines through. Especially her love for English, "I started teaching English and math and then fell in love with English because I could [write] my own curriculum, it's more of an abstract subject so different skills can always be applied." Though English is Mrs. McFee's favorite subject to teach, this doesn't mean her science skills go unrecognized. "I hadn't taught science before, I just started teaching science and never left it." Mrs. McFee is not the only one in her family who teaches, her husband, Mr. Bradley McFee teaches the Automotive and Transportation Pathway in Career Pathways, at Odyssey. "It's not bad, it just comes with [a lot of togetherness], we work together, we live together, we raise kids together." The McFees met each other through teaching, at previous schools and have taught together ever since.
Leave a Comment